MY JUCCI WORLD

Elevating Confidence, Celebrating Curves
FASHION WORLD

Empowering Every Body, Fashion Without Limits
Fashion That Fits You

Unleash Your Curves, Embrace Your Style
MY JUCCI WORLD
Elevating Confidence, Celebrating Curves
FASHION WORLD
Empowering Every Body, Fashion Without Limits
Fashion That Fits You
Unleash Your Curves, Embrace Your Style
Welcome to My Jucci World
Where beauty, confidence, and happiness are at the heart of our brand. Our mission is simple yet powerful: to empower women of all sizes to feel beautiful, sexy, and happy in what they wear.
At My Jucci World, we believe that fashion is not limited by size. We embrace and celebrate the diversity of body shapes and sizes, offering a wide range of trendy and stylish apparel specifically designed for plus size women.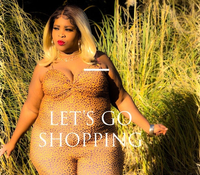 My Jucci World be your fashion sanctuary
Where you can discover the latest trends, find your signature style, and unleash your inner beauty. Together, let's redefine the standards of beauty and create a world where every woman feels beautiful, sexy, and happy in what she wears.
SHOP NOW
Testimonials
"My Jucci World is a game-changer for me! As a plus size woman, finding fashionable and trendy clothing used to be a challenge. But thanks to My Jucci World, I finally feel confident and beautiful in what I wear. Their designs are flattering and stylish, and the quality is outstanding. I can't recommend them enough!"

Sarah M
"I never thought I could find such trendy and fashionable clothing in my size until I discovered My Jucci World. Their designs are not only stylish but also comfortable and flattering. Finally, a brand that understands the needs of plus size women. My confidence has skyrocketed since I started shopping with them."

Samantha P
"My Jucci World is my go-to destination for plus size fashion. The variety of styles and sizes they offer is unmatched. I love how they prioritize inclusivity and body positivity. Every time I wear their clothing, I feel like a confident and beautiful woman. Thank you, My Jucci World, for making me feel seen and celebrated!"

Lisa K
"I've never felt so empowered and comfortable in my own skin until I discovered My Jucci World. Their dedication to plus size fashion is evident in every piece they offer. The fit is amazing, and the attention to detail is impeccable. I'm so grateful to have a brand like this that celebrates and embraces my curves."

Jessica R
"Shopping at My Jucci World has been a total game-changer for my wardrobe. Finally, I have access to fashionable clothing that caters to my body type. The selection is fantastic, and the customer service is exceptional. I'm a customer for life!"

Emily T